Chad Martin has resigned from his seat on City Council and the remaining members have decided to begin the process of appointing his replacement. Martin had said Tuesday night's meeting would be his last after accepting a job offer in North Carolina. Council intends to solicit applications from residents who would like to serve Martin's remaining term. They are required to appoint someone within 30 days.
A Martinsville man has been charged in relation to a drug trafficking operation in Washington County. A warrant was executed at the home of Octavia Myron Johnson, 38, where police found three ounces of cocaine, 10 ounces of crystal methamphetamine, two firearms, and $3,800 in cash. Johnson has been jailed in the Southwest Virginia Regional Jail in Abingdon.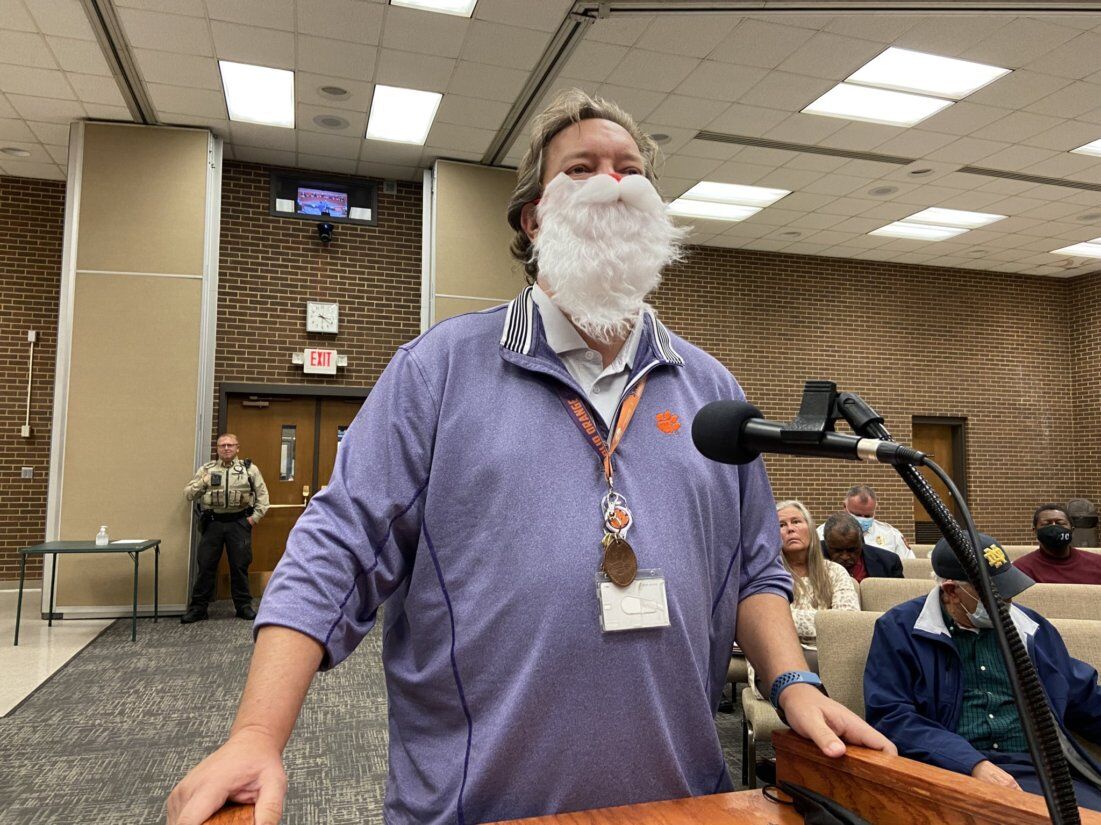 Henry County Treasurer Scott Grindstaff asked the Henry County Board of Supervisors Tuesday to consider allowing his department to offer lifetime dog tags for $20 instead of the current requirement that renews annually. The Board agreed to schedule a public hearing on the matter at its next meeting.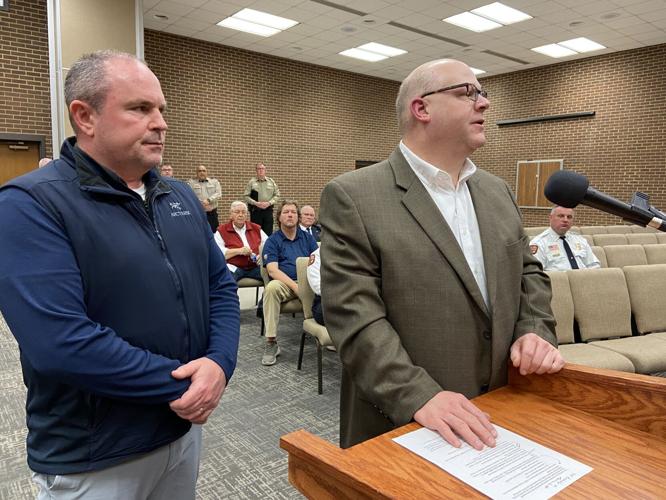 The Henry County Board of Supervisors has authorized the Blue Ridge Airport Authority to apply for $650,000 in funding through the Commonwealth Transportation Board on behalf of the County to help with the improvement of Airport Road, accommodating a 1,000-foot runway extension that has been in progress since 2019.
A ribbon-cutting ceremony and open house were held Tuesday at Fieldale School Apartments in Fieldale. The former school has been converted into 23 apartments. The four two-bedroom units go for $1,150 a month, as well as two, one-bedrooms with lofts. There are seventeen one-bedroom apartments that will rent for $895 a month. The apartments are owned and were renovated by JRS Realty Partners and are being leased and managed through Hometown Holdings, both out of Roanoke.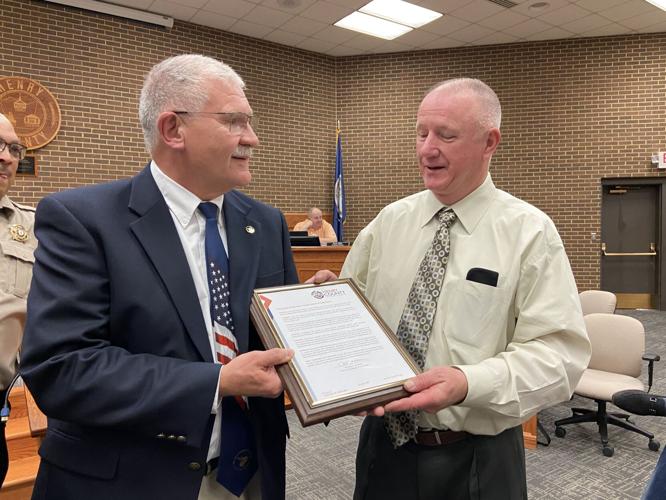 Lt. Colonel Steve Eanes with the Henry County Sheriff's Department retired at the end of the day Tuesday after serving for over 45 years in different capacities ranging from volunteer agencies, Public Safety, the 911 Center, and the Sheriff's Office.