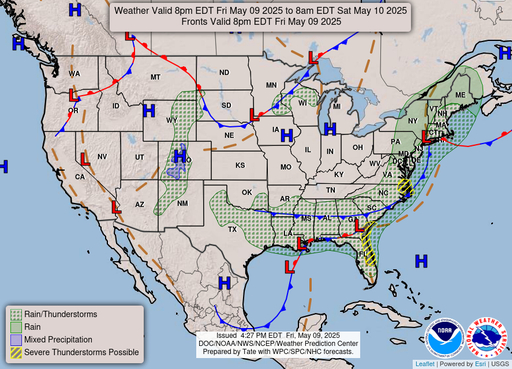 Forecast Discussion:
Colder air follows a front this morning while high pressure builds across the mid-Mississippi Valley. This high shifts east overhead by Tuesday with moderate temperatures during the
week. A front approaches by the end of the week with our next chance of showers.
In the forecast:
Sunny today with a high of 44. Clear tonight with a low of 21. Sunny on Monday with a high of 51 and clear Monday night with a low of 26. On Tuesday it will be sunny with a high of 59 and mostly cloudy Tuesday night with a low of 38. on Wednesday – mostly cloudy with a high of 56 and a low of 47.
MARTINSVILLE WEATHER