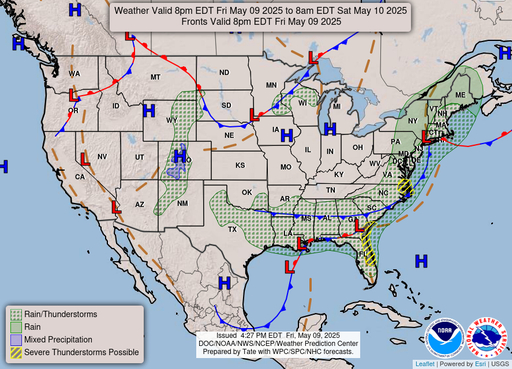 Forecast Discussion:
A warm front will approach from the Tennessee Valley today bringing clouds and a chance of light rain. The front will move north of the region by Thursday, and expect southwest winds to increase along with sunshine and much warmer temperatures. A cold front pushes across Friday into Saturday.
In the forecast:
There is a 30% chance of rain between 11 a.m. and 3 p.m. today, otherwise cloudy with a high of 57. Mostly cloudy and 48 tonight. Partly sunny, breezy, and warm on Thursday with gusts up to 22 mph and a high of 76. Partly cloudy and breezy Thursday night with gusts up to 20 mph and a low of 56.
MARTINSVILLE WEATHER